Aithrio

GuestHouse
The hotel is easily accessible, just 32 kilometers from Ioannina.
Below you will find detailed directions on accessing Aithrio GuestHouse.
Contact us for any information and we will serve you in the best possible way.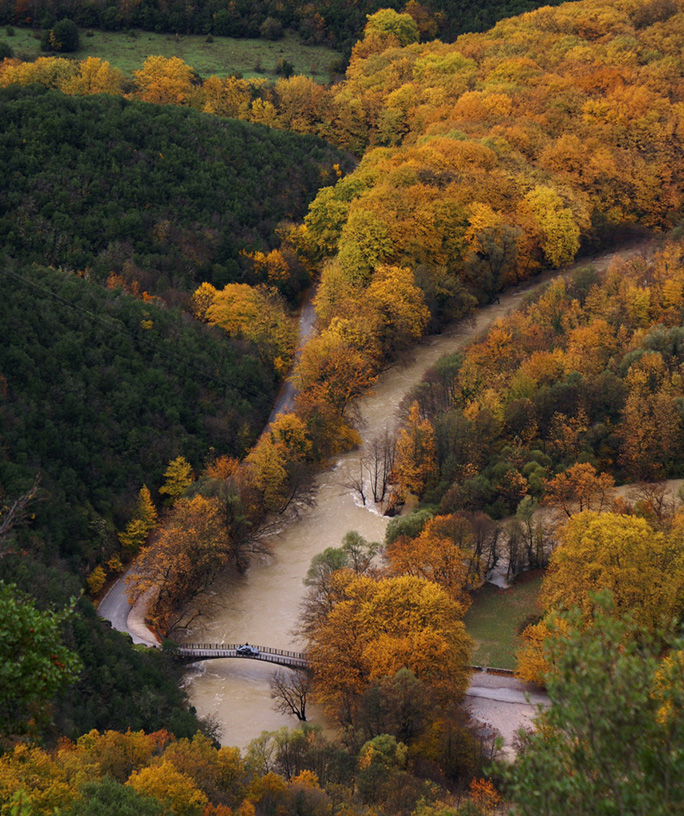 How to find us
Follow the national road Ioannina – Kozani (E 853), you will pass Ioannina airport King Pyrros.

After 19 km you will see the village Metamorfosi (Karies) at you right, after passing the metal pedestrian walkwaybridge turn immediately to the right towards Zagoria villages.

After 8,5 km you will pass hotel Dovra and the crossroad towards Aspraggelos and Elati. Continue for another 2 km.

At the next crossroad turn to the right to Dilofo, Kipoi and Tsepelovo and continue 3 km.

You will see at your left a small road going up the hill. Take this road and drive carefully since there are bends and sometimes ice.

After approx. 1,3 km you will reach the parking of Dilofo.

Walk 200 mtrs. following the stone cobbled alley and then turn to the right. You will see in front of you the square with the platan and Aithrio.

Please note that cars are not allowed in Dilofo.
If you have any problems carrying your luggage please let us know so we can help you!