Zagori Villages
Idyllic place full of towering mountains, wild ravines, historic bridges and picturesque villages.
The Zagoria consist of 46 villages with 3,000 permanent inhabitants in the Pindus mountains in Northwest Greece.
The natural borders are in the South formed by the Mitsikeli mountain, in the North by the river Aoos, in the East by the Lingos mountainrange and in the West by the mountain Timfi.
The Zagoria are geographically separated into three areas: Central, West and North with respectively twenty, ten and sixteen villages.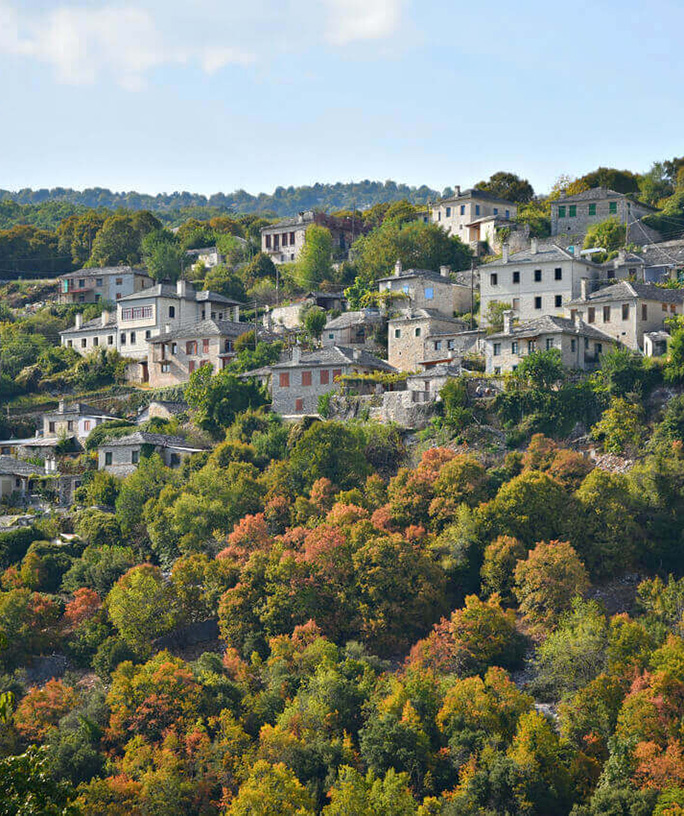 The architecture of villages
The Zagoria villages have a unique architectural style which was based on the presence of natural stone and wood in the nearby area. The old stone houses, built by first class stone workers, had to face difficult weather conditions and attacks from outside.
In all the Zagoria villages, the village square is the center of the village. The largest church and the village school are located in the immediate vicinity of the little square and all the cobbled alleys and streets meet here.
The churches and monasteries have their own style and take us back in time. The entrance has often a low ceiling so that in former times conquerors could not enter on horseback into the holy place as was used to.
Vikos - Aoos National Park
The national park Vikos-Aoos-Drimos was founded in 1973 with the aim of protecting the rich flora and fauna. It stretches from the Vikos gorge down to the banks of the river Aoos and the nearby area of the mountain Timfis.
These are Monodendri, Vikos and Papigko. Around the national park there are six other villages of Zagori, Aristi, Agios Minas, Vitsa, Kapesovo, Vradeto and Vrysochori, and outside Zagori Konitsa, Kallithea and Klidonia.
Drimos is a natural phenomenon of geological forms that has to be seen to be believed. Like the abyss Provatina, the second in the world with a depth of 407 metres.
There are also three gorges: of Vikos twelve kilometers long which in some places its vertical height reaches 900 meters placing it in the deepest of the world, the gorge of Vikaki and the ravine of Aoos, located between the mountains Trapezitsa and Gamila, length ten kilometers.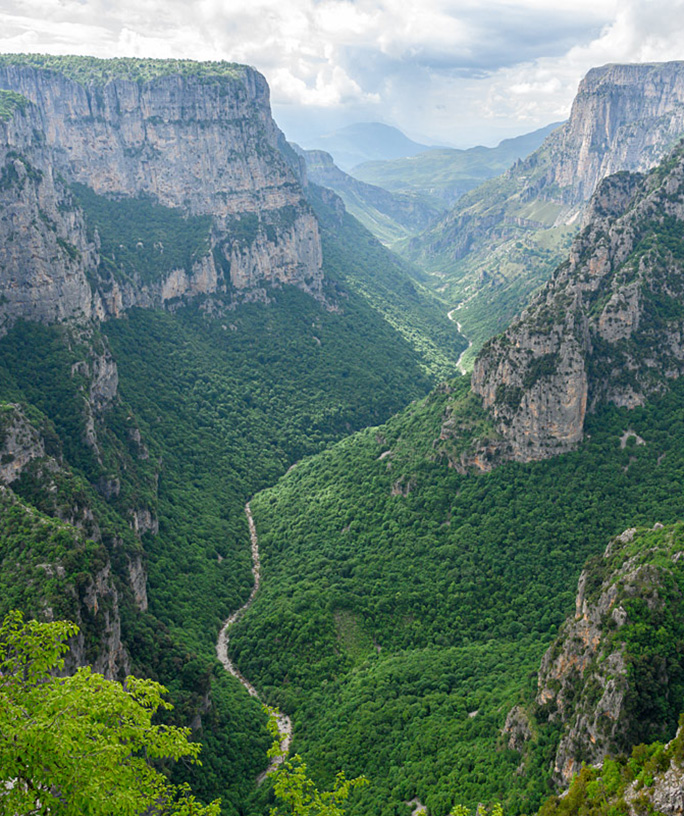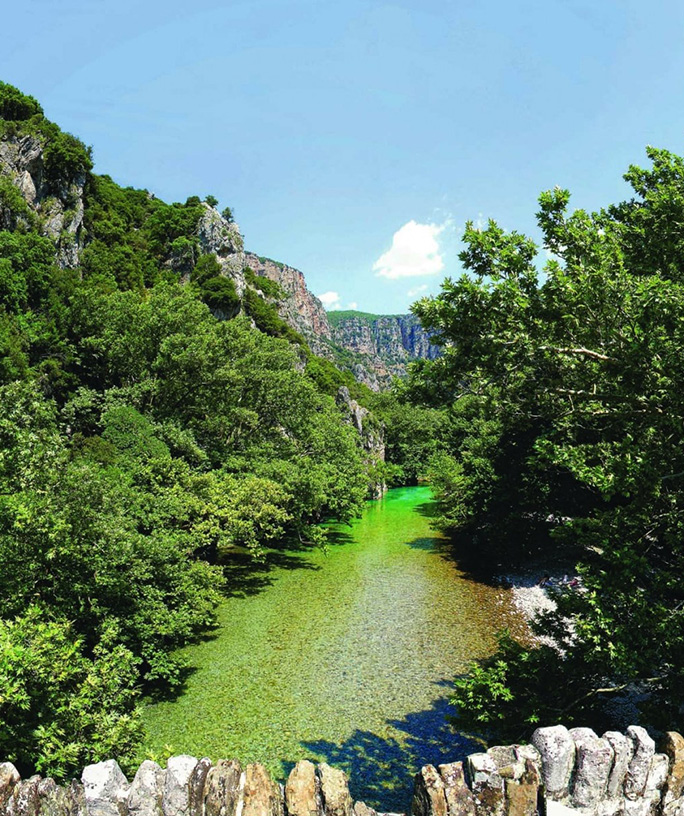 Flora & Fauna
The rich fauna of the Drimopark includes even today many types of amphibians, snakes, birds and mammals for example the brown bear (Ursus Arctos), wild boar (Sus Crofa), the wolf (Canis Lupus), the wild gems (Rupicarpa Balanika) and the otter (Lutra Lutra).
The Drimos park is also rich in flora. With the awakening of spring the forests, rocks and slopes are filled with beautiful colors and scents of wild flowers. More than 1,700 species are found in this park. Five endemic species cannot be found else in the world and a large number is important for scientific purposes.